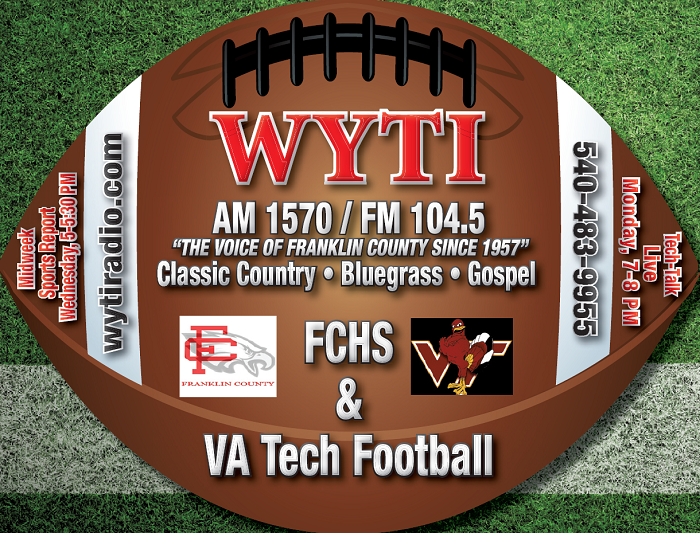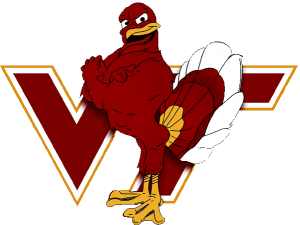 LISTEN TO VIRGINIA TECH FOOTBALL AND BASKETBALL ON WYTI… AM 1570 OR FM 104.5!
FOOTBALL SCHEDULE
SEPT. 3RD, 8 PM-@FLORIA STATE
SEPT. 8TH, 2 PM-WILLIAM & MARY
SEPT. 15TH, 12:20 PM-EAST CAROLINA
SEPT. 22ND, 3:30 PM-@OLD DOMINION
SEPT. 29TH, (TBA)-@DUKE
OCT. 6TH, (TBA)-NOTRE DAME
OCT. 13TH, (TBA)-@UNC
OCT. 25TH, 7:30 PM-GEORGIA TECH
NOV. 3RD, (TBA)-BOSTON COLLEGE
NOV. 10TH, (TBA)-@PITTSBURG
NOV. 17TH, (TBA)-MIAMI
NOV. 23RD, (TBA)-VIRGINIA
BASKETBALL SCHEDULE
NOV. 9TH, 7 PM-GARDNER-WEBB
NOV. 15TH, 11:30 AM-@BALL STATE
NOV. 24TH, 1 PM-ST. FRANCIS PA
NOV. 27TH, 7 PM-@PENN STATE
DEC. 1ST, 1 PM-CENTRAL CT STATE
DEC. 5TH, 7 PM-@VMI
DEC. 9TH, 1 PM-SC STATE
DEC. 15TH, (TBD)-@WASHINGTON
DEC. 19TH, 7 PM-NC A & T
DEC. 28TH, 7 PM-MD EASTERN
JAN. 1ST, 1 PM-NOTRE DAME
JAN. 5TH, 12 PM-BOSTON COLLEGE
JAN. 9TH, 7 PM-@GEORGIA TECH
JAN. 15TH, 8 PM-@VIRGINIA
JAN. 19TH, 4 PM-WAKE FOREST
JAN. 21ST, 7 PM-@UNC
JAN. 26TH, 8 PM-SYRACUSE
JAN. 30TH, 7 PM-@MIAMI FL
FEB. 2ND, 12 PM-@NC STATE
FEB. 4TH, 7 PM-LOUISEVILLE
FEB. 9TH, 12 PM-@CLEMSON
FEB. 13TH, 8 PM-GEORGIA TECH
FEB. 16TH, 4:30 PM-@PITTSBURGH
FEB. 18TH, 7 PM-VIRGINIA
FEB. 23RD, 4 PM-@NOTRE DAME
FEB. 26TH, (TBD)-DUKE
MAR. 5TH, 7 PM-@FLORIDA STATE
MAR. 8TH, 7 PM-MIAMI FL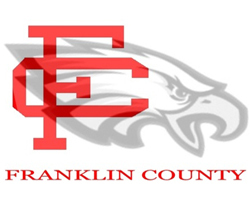 LISTEN TO FRANKLIN COUNTY HIGH SCHOOL FOOTBALL ON WYTI… AM 1570, FM 104.5 AND HERE ONLINE!
ALL GAMES START AT 7PM
FRI. AUG. 24TH– vs. LIBERTY
FRI. AUG. 31ST– vs. SALEM
THU. SEP. 6TH– vs. E.C. GLASS
FRI. SEP. 14TH– vs. HIDDEN VALLEY
FRI. SEP. 21ST– vs. BASSETT
FRI. SEP 28TH– vs. MAGNA VISTA
FRI. OCT 5TH– vs. STAUNTON RIVER
FRI. OCT. 12TH– vs. HALIFAX CO.
FRI. OCT. 19TH– vs. G.W. DANVILLE
FRI. NOV. 2nd– vs. TUNSTALL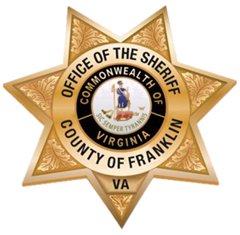 Listen to "Standing Watch" the last Thursday of each month at 10 AM with Deputy H.L. Nolen, Outreach Coordinator for the Franklin County Sheriff's Office. The program will feature the many activities of the Franklin County Sheriff's Office.
| | |
| --- | --- |
| | Frances Jefferson: Office Assistant, wife of the owner and the "git-er-done" lady of the house. Wherever, "Ms. Frances" is…work will be getting done. |
| | |
| --- | --- |
| | Jesse Ramsey: Sales Manager Phone: 540-483-9955 Fax: 540-483-7802 E-Mail: wyti@wytiradio.com Any questions pertaining to the "Bill Jefferson Show", contact Jesse Ramsey. |
| | |
| --- | --- |
| | Brad Stevens: Disc Jockey on air: Friday 11am-6pm, Saturday and Sunday |
| | |
| --- | --- |
| | Cliff Beach: Disc Jockey on air: Monday-Thursday 6am-9am, Friday 6am-11am |
| | |
| --- | --- |
| | Carl Castillo: Disc Jockey on air: Monday-Thursday 9am-6pm, Sunday 6am-1pm |
| | |
| --- | --- |
| | Earl Shelton: General Manager |
| | |
| --- | --- |
| | Hector Medina-Castillo: Office Manager: Wednesdays and sometimes Thursdays 9am-6pm |